Hi, I'm Jason Burkholder, I am a Realtor in Lancaster County PA.
I help people buy and sell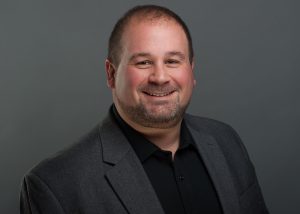 Lancaster County homes and land of all sizes, price ranges and areas, from traditional detached homes to manufactured homes, from multi unit investment properties to condos or townhouses.
If it has a roof on it and someone can live in it, I can help you buy it or sell it!
Real estate can be complicated.  You don't need a website that is too. I wanted this website to be simple and easy to use, to point you in the direction of the easiest to use resources I've created or found and cut out the rest.  Take a look around and let me know what you think!
I firmly believe that achieving success is accomplished through personalized customer service and leveraging the best tools and technology available today to exceed client expectations.  Looking to start a career in real estate or make a move?  Click here to learn more!
I pride myself in my ability to help buyers and sellers find success in today's real estate market. Any agent can help you write a contract, I like to tell people I specialize in getting them to the settlement table as easily and worry free as possible.
Many times agreements between buyers and sellers fall apart over contract issues, mortgage issues, inspections, etc.  I specialize in avoiding those issues before they become problems and when that can't be done, quickly finding solutions that benefit all parties involved, getting transactions to the closing table with happy buyers and sellers.
I'm usually available 7 days per week, including evenings, unless I am in an appointment with someone else, I personally answer the phone when people call me. If you do miss me, leave me a message and I'll get back to you as soon as I can, usually in less than an hour.
To contact me call (or send a text message) me at 717-371-0557, call the Office 717-291-1041 or email at Jason@JasonsHomes.com .
Thanks for stopping by!
Your Friend in Real  Estate,
Jason Burkholder
Associate Broker, Realtor, e-Pro
Certified Marketing Specialist
Weichert, Realtors – Engle & Hambright
1810 Oregon Pike
Lancaster, Pa 17601
AB066232
Licensed in the State of Pennsylvania